Mar 31, 2023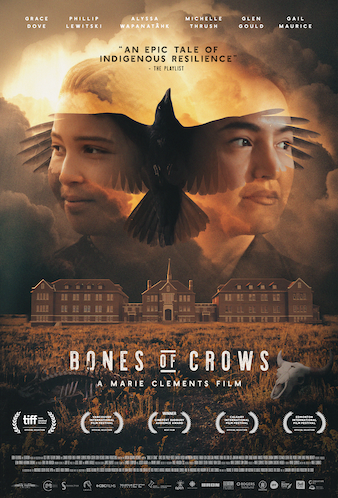 Bones of Crows coming to theatres June 2nd 2023
Marie Clements' sweeping drama, grounded in historical truth, will be coming to theatres this summer.
Released by Elevation Pictures, Bones of Crows weaves together underrepresented moments in Canadian and Indigenous history, including the Indigenous contributions to WW2, the ongoing cases of Missing and Murdered Indigenous Women and Girls and the Truth and Reconciliation Commission of Canada.
Scored by Core composers Jesse Zubot and Wayne Lavallee, the film features the original song "You Are My Bones" by Clements, Zubot and Lavallee which was nominated for a 2023 Canadian Screen Award.