May 19, 2023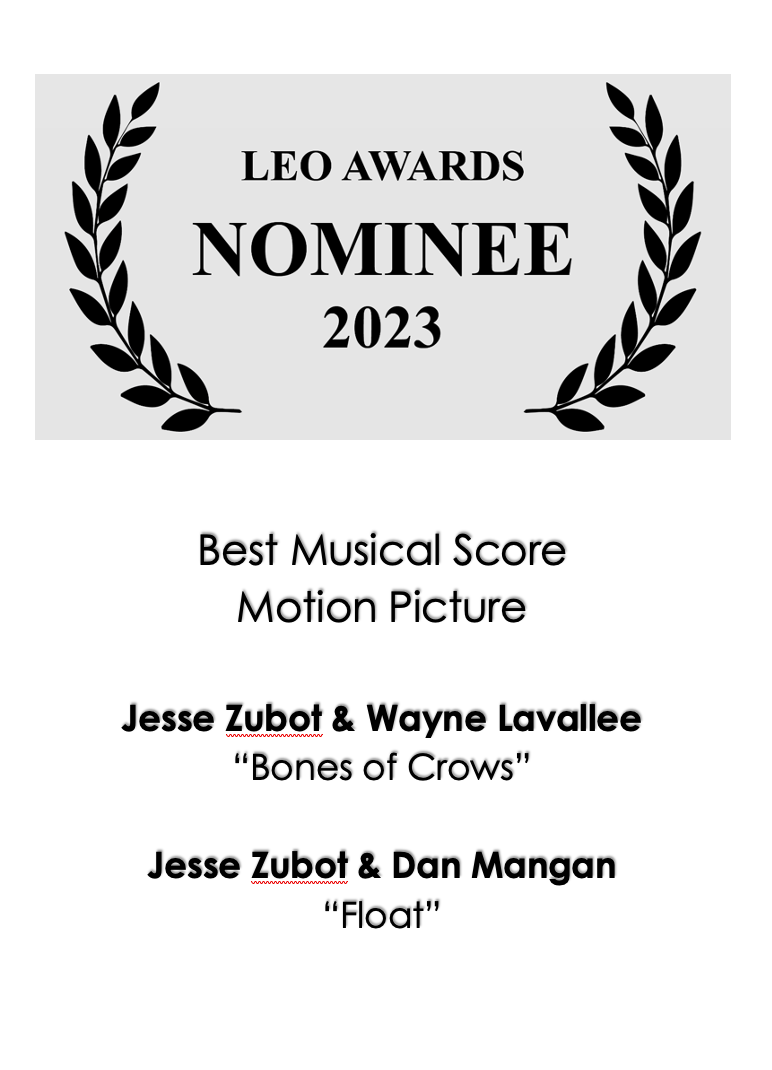 And the Nominees for Best Musical Score, Motion Picture are...
Jesse Zubot & Wayne Lavallee for BONES OF CROWS, and Jesse Zubot & Dan Mangan for FLOAT!
Wayne has 3 previous Leo Nominations and a Leo Award, as well as multiple Canadian Aboriginal Music Awards. Bones of Crows marks the second major collaboration between Wayne and Jesse. Jesse himself has multiple Leo Nominations, Canadian Screen Award nominations. and 4 Juno Awards.